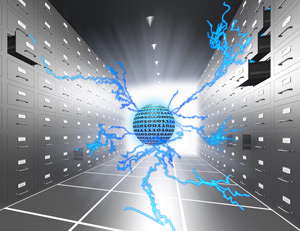 These days you are not only creating a resume that is being sorted by people, but by resume scanning systems as well. This means that if your resume is not formatted properly, you will be missing out on potential jobs that you are qualified for.
What resume scanning software does is to scan your resume, identify useful information and categorize it in a database. From here your information is matched against the requirements for the job and then you are ranked in order of the most likely candidate.
As I've mentioned before, keywords are highly rated when a resume is scanned. Other factors do make a difference, however. Here are a few tips for dealing with resume scanners:
Make sure your resume is in a text-based format. Microsoft Word is generally good to use. You may want to avoid using a PDF format. PDF files can be viewed as pictures instead of text.
Don't leave your address off your resume. One of the pieces of information that hiring managers add as a limiting factor is your zip code. They do this to make sure that they are hiring someone within a reasonable distance from where they will work. Without a zip code you could be left out.
Keep in mind that resume scanners won't be able to scan information in Word's headers and footers. If you have information located there, make sure that information is also in your resume if it is important.
Keep your resume formatting conventional. Don't use out of the normal characters in places such as your phone number. Parenthesis and dashes are normal, tilde's and control characters are not.
Use a standard resume format. If you start to get too creative with the layout of your resume, the scanning software may not understand the information it is being given.
Chronological resumes are easier for resume scanners to read. 
Not only do you want to pass the resume scanners threshold but you also want to stand out and rank highly in terms of matching what a particular hiring manager is looking for. This is where diagramming the accomplishment statements I've talked about earlier comes in good use.
Here are some tips for ensuring that your resume is ranked highly:
Read the job posting to determine the keywords that they are looking for. You can find great keywords in the qualifications section of the job posting.
Tie those keywords back to your accomplishment statements and make sure to use the accomplishment statements that match the keywords in your resume.
Be sure to use the matching keywords inside the text of your accomplishment statement if possible. If you are not able to fit some keywords in your accomplishment statement try to fit them elsewhere in your resume. Such as in the summary statement.
Try to make your resume stand out by not using an exact resume template that you have downloaded from the web. Make your resume unique in that it showcases 'you' in the best light possible. Subtleties can make a big difference.