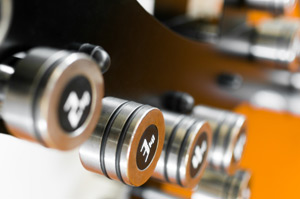 One of the options you may want to consider while you are unemployed is to take some time to build or create some additional skills. You don't have to take the huge step I did and complete a four-year degree, but you can take steps that can give you a new skill and help with your job search.
A good place to start would be to take some college classes at the local community college. Local to the Lake County, IL area would be the College of Lake County. Columbia College of Missouri also has campuses in Crystal Lake.
If you decide to take college classes but are unsure where to begin, computer classes or language classes may give you an edge on your resume. The demographic information for Lake County indicates that from 2000 to 2010 there has been a 51% increase in the Latino population. Taking a few conversational Spanish classes could give you an edge when interviewing for a job in which you will be communicating with a lot of people.
If you find that you have a difficult time speaking to groups or in interview situations, you may want to consider joining Toastmasters International. Membership is about $27 every six months and you will gain invaluable experience with public speaking. Another similar program is Dale Carnegie Training. Both Toastmasters and Dale Carnegie will help you with your communication skills.
Another benefit of adding a new skill is that you will now have an answer to the dreaded question, "What is your greatest weakness?"  Interviewers receive all sorts of fluff answers to this question. Just imagine how many "perfectionists" they meet in a day of interviewing. Now imagine how impressive your answer could be if you demonstrate a weakness and show how you have overcome it. For example:
"My greatest weakness has always been my inability to speak in front of a large audience. That's why I decided to join Toastmasters International. When I first started, I was very nervous on stage. However, after two months of constantly addressing large audiences, I've actually overcome the fear I used to have and I even look forward to giving new speeches."
There are many other avenues that you can take toward self-improvement. You could join local business groups, teach yourself a new skill by purchasing a book or even improve your health by dieting or starting a workout regiment. Whatever you decide to do, make sure you enjoy it.
Searching for a new Career isn't only about getting hired for another 9 to 5 job. It's also about getting your confidence back and taking control of your life.
Lake County Colleges
College of  Lake County – http://www.clcillinois.edu/
Columbia College of Missouri – http://www.ccis.edu/nationwide/main.asp?lakecounty
University Center of Lake County – http://www.ucenter.org/
Robert Morris University – http://www.robertmorris.edu/
Lake Forest College – http://www.lakeforest.edu/
Rosalind Franklin University – http://www.rosalindfranklin.edu/
Trinity International University – http://www.tiu.edu/
Communication Training
Toastmasters International – http://www.toastmasters.org/
Dale Carnegie Training – http://www.dalecarnegie.com/events/individuals/